www.click-mallorca.com is an established travel agency in Mallorca with the object of offering the best experiences in the form of excursions, tickets activities and other services in Mallorca in a way that is comfortable and easy for the client by booking online, with all the information at hand and with the best prices.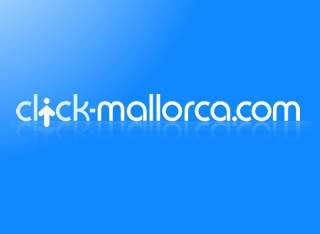 In 2009 we had the idea to create a website to offer tourists and residents in Mallorca a point of reference where they could buy activities and excursions in Majorca from different resorts and where they could get concise and up-to-date information about things on offer.
All our members of staff are keen travellers and we use websites ourselves to book excursions, tickets, flights, etc. After experiencing too many disastrous web pages, we have realised exactly what works and what doesn't. Now we have designed a website using our own experiences and we have taken just the good bits from online booking pages and put them together to make the easiest to use website for booking excursions. Not all the other websites are bad, but they are still light years away from ours for activities in Mallorca. After a lot of research and preparation the website was launched in November 2009 with the aim to offer a wide range of excursions and activities in Mallorca.
The idea of this website is to offer a place where clients can check different products and find a lot of information about them, such as itineraries, videos, photos and customer reviews, so they have plenty of information at hand in order to choose the best activity that matches with their preferences. All this integrated in a user friendly website.
Why are we better than and different to the others?
The fact that we are in Mallorca and dedicate ourselves exclusively to Mallorca, enables our company to deal directly with suppliers, unlike other companies that are based miles away. Thanks to this we can negotiate:
Better rates than the others because we don't have to pass the booking to another company and this company to another, etc. No intermediaries, less costs, better price for our clients.
Better control of our suppliers. With just an easy call we get in touch with them, no mix of e-mails or wasting of time. Plus, no language complications as we deal with suppliers in our local language.
We select the best suppliers on the island to cater to the expectations of the clients. We live here so we know exactly how everything works and we have a great relationship with our suppliers.
We have a good website with all the information you need before you reserve your trip, no hidden extras and no surprises, what you see is what you get. We are straight talking and mean what we say. Also you can check customer reviews to see what other clients experienced. And of course you can book your trip and get your e-ticket. Our website is miles ahead of other websites.
And last but not least...we have the best price.