Valentine's Day in Mallorca: The Best Gifts are Experiences
Valentine's Day is right around the corner. But you don't know what to get your loved one? Don't worry: we have all the gift ideas and experiences you will need to celebrate Valentine's Day in Mallorca. Who doesn't love to receive a unique and thoughtful gift? Especially on the Island of Love. We hope you find something to wow your partner from our romantic list of the best Valentine's Day ideas in Mallorca.
It is never easy to find the perfect gift and sometimes it is difficult to think of what to give. It's hard to think of a unique or unforgettable surprise for Valentine's Day and give something more original than the typical hotel with a spa and dinner in Mallorca; bottle of perfume; the typical bouquet of flowers; or bottle of Champagne. In addition, going to a restaurant to celebrate Valentine's Day is already out of style.
Show your partner your creativity, and surprise them with something that you can enjoy together and which they would never expect. We have prepared a proposal for Valentine's Day gifts in Mallorca. These are unique and different experiences with which you will surely surprise this special person.
Celebrate Valentine's Day with a hot air balloon ride over Mallorca
For maximum Valentine's Day romance in Mallorca, take your partner on the treat of a lifetime with a hot air balloon ride over Mallorca, where you can shout across the rooftops how much you love them! Imagine the look on their face when you arrive at the balloon flight base for this exciting adventure. It's cosy and romantic in the baskets as you drift over the island enjoying the dreamy views below.
Riding in a hot air balloon is a unique and spectacular way to see the landscape from a different perspective and is, for many, one of the most romantic experiences to have in Mallorca.
canoeing
Hot Air Balloon Ride in Mallorca
A unique experience: something to remember all your life
On this balloon ride you will be able to see Mallorca from the air, a unique experience that offers impressive views and unforgettable memories. This activity runs all year, not just in summer, so you could even book it for Valentine's Day itself.
The hot air balloon ride in Mallorca takes place at sunrise around 07:00 from the balloon-drome in Manacor. Before the flight, the pilots explain how they fly the balloon and provide instructions. Subsequently, the place from which to take off is chosen based on the wind.
The most spectacular thing about this experience is feeling how the balloon rises gently and being able to contemplate the views. If you make the trip when there are many other participants, you will love to see the rest of the balloons flying on the horizon, which is filled with color.
Valentine's Day Helicopter Ride
A helicopter ride is another show-stopping Valentine's Day gift – problem is: how are you going to top it next year?! Giving a helicopter flight is synonymous with an unforgettable experience. Intimate, exciting, cosy… From the air, Mallorca looks different, the landscapes are impressive and you can appreciate the island from a different perspective. Therefore, a helicopter ride is an excellent gift to celebrate Valentine's Day.
canoeing
Helicopter ride in Mallorca
Fly over the Tramuntana Mountains for a truly unique experience
The helicopter route takes you over the most spectacular area of the island: the Sierra de Tramuntana, where it flies over beautiful towns such as Valldemossa, Deià, Soller and also Sa Foradada and the coastal area.
As only three passengers plus the pilot can fly in the helicopter, it is a private flight, so you do not share the helicopter with anyone else, only the special person with whom you fly. The flight lasts 30 minutes, departing from Son Bonet Airfield, 5 kilometers from Palma.
Valentine's Day Gift Card
If you are one of the undecided people who are not sure which Valentine's gift is the best for your special person, or if you are not sure when you will be actually in Mallorca, we have the solution. With the Click Mallorca gift card you can choose from hundreds of activities and excursions in Mallorca, such as tickets to a show or a couples cooking class. These are just a few ideas of everything that can be done with a Valentine's gift card.
canoeing
Give an unforgettable experience
To buy your Valentine's Day gift card, you just have to follow these simple steps:
Select the amount you want to give and write your personalized Valentine's message.
Print or send your Valentine's gift by email to the person of your choice.
A Boat or Catamaran Tour
There are those who like to enjoy their romantic plan as a couple in summer, when the weather is warm and sunny. If you are one of those, a boat or catamaran excursion will be an ideal gift. You can buy it now, give it as a gift on Valentine's Day, and enjoy the boat trip in summer.
Boat excursions are a romantic way to discover the beautiful coast of Mallorca from the sea. Imagine watching the breathtaking coastline at the helm of a boat, with your arms wrapped around your beau, the warm breeze on your face…
From the boat you will be able to see marine caves, swim and snorkel in spectacular coves or even see dolphins in their natural habitat. In addition, many of our excursions include food.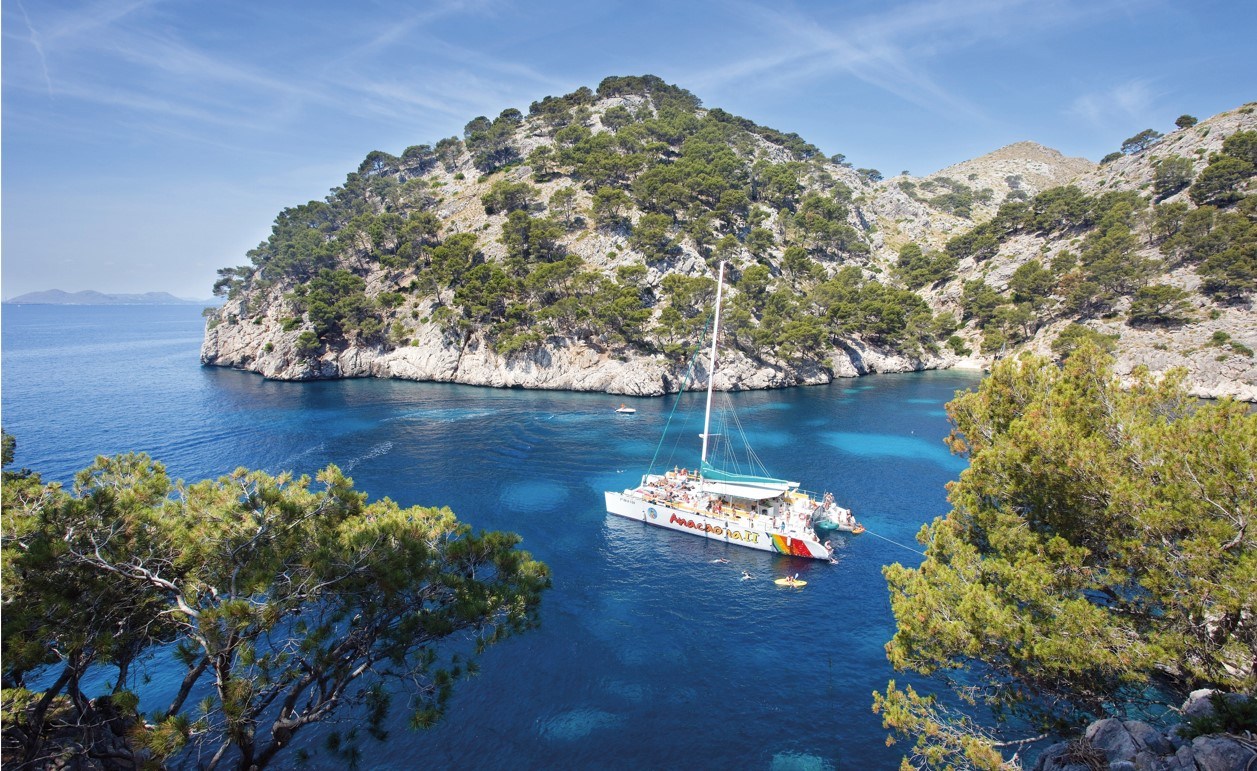 canoeing
Catamaran tours, glass bottom boats, boats and much more
Some suggestions:
Horse Riding
A horseback ride can be an ideal activity to do together on the occasion of Valentine's Day. Get saddled up and get ready to have a laugh together! It is an original gift, for which it is not necessary to have previous experience. If it is the first time you are going horse riding together, it will be an ideal activity to discover together, because we always remember what we have done for the first time, especially if it is with our partner.
You can choose between a ride in the mountains or a ride along the beach. Both options are carried out in the midst of nature on routes specially designed so that you can enjoy every minute of the horse riding experience in quiet, natural places in Mallorca.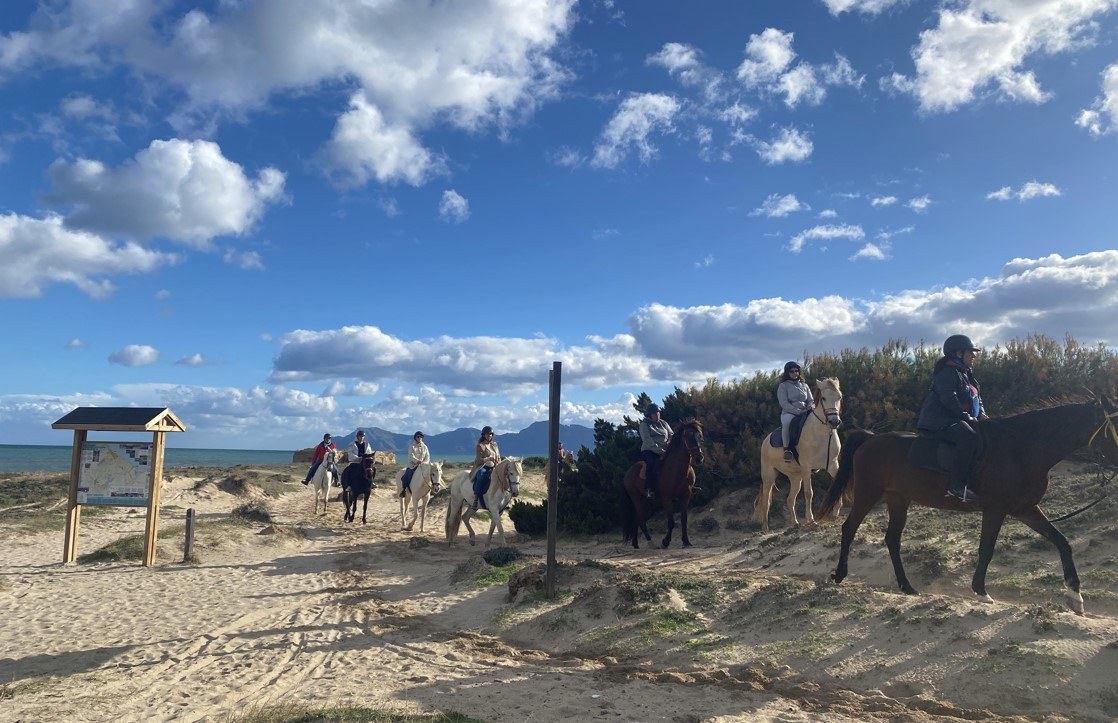 canoeing
Horse riding, pony treking and riding clubs in Mallorca
Some horse riding activities that are available now in February for Valentine's Day:
A one-hour horse riding route in Alcudia
A three-hour riding activity through woods and along the beach
Other ideas for Valentine's Day in Mallorca:
If you are still undecided about what to give for Valentine's Day, we recommend you click on the image below. It will take you to our activities search engine on the web, where you can use the filter to find your ideal activity to celebrate as a couple. Choose:
Your price range
Type of activity
Day of the week
Duration of the activity
…
Enjoy your Valentine's Day in Mallorca!
Plan your holidays in Mallorca